Schroth Method Therapists Utah

Do you live in Utah and want treatment for scoliosis using The Schroth Method? Have you heard of The Schroth Method and wonder if it is right for you? Are you looking for scoliosis specific exercises using the most research backed method?
If you answered YES to any of the questions above, then you are in the right place!
On this page, you will find information about The Schroth Method and will learn whether or not you are a good candidate. If you have specific questions about YOUR situation, please click the link below and we will contact you!
We help people with Scoliosis Stop Progression, Reduce Pain, Improve Posture, and Avoid Surgery using The Schroth Method.
Have you been told any of the following about scoliosis?
If so, the Schroth Method is perfect for you!
History of The Schroth Method
The Schroth Method was developed based on the principles developed when Katarina Schroth found ways to treat her own scoliosis in the 1950's. As a result, she noticed different movements and exercises minimized the look of her scoliosis.
Today, the Schroth Method is somewhat different than the original techniques due to changes based on research and changes over time. Because of this, it is the most researched of the scoliosis treatment methods.
Prior to Align Therapy opening in Lehi, Utah in 2015, there were no Schroth Certified Therapists in Utah.
Click on the video below to see the Schroth Method in action!
What Is The Schroth Method?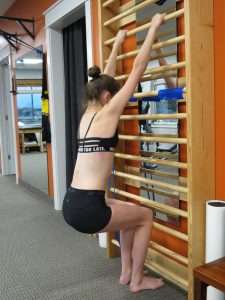 The Schroth Method requires a commitment to doing exercises on a regular basis. Usually, patients are asked to perform exercises 5 days a week for 30 minutes a day. The exercises are designed specifically for each individual curve.
These exercises are meant to reduce the imbalance of the curve and increase symmetry of the spine. Consequently, focus is placed on the "journey" and not as much on the destination. Schroth Method exercises are meant to be done slow and controlled with focus on the process of getting into correction.
This method provides a basis for our scoliosis program and can also be used to treat other spinal deformities. Receiving certification in the Schroth Method by the Barcelona Scoliosis Physical Therapy School allows us to be at the cutting edge of treatment.
Is The Schroth Method Right For You?
Those who are the most successful in Schroth training are those who are able to focus and do their exercises consistently. As you might guess, these exercises simply don't work if you don't do them.
If you are someone who is committed to taking control of your scoliosis, are willing to take the time to learn the exercises, and can consistently do them, then you will have a good result.
Training in the Schroth Method is to get you to the point where you are independent with your home exercises. Then, it is on you to continue doing them on a regular basis.
Recent studies support the use of Scoliosis Specific Exercise. Check out more information on these research articles by clicking The Button Below:
Using Radiation Free Surface Topography for imaging of the back has helped us to stay on the cutting edge of Scoliosis Treatment. With the use of our Diers Formetric, we can educate and treat better to yield superior results.
Specifically, we use this imaging to help visualize if Schroth Method corrections are being done correctly. We can also use this to monitor for progression instead of needing frequent x-rays.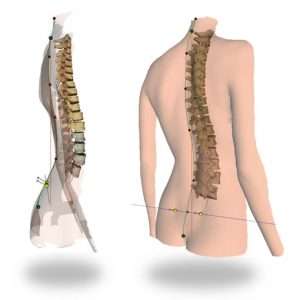 What Other
People Just Like You Are Saying

About Align Therapy in Lehi...
"Align Therapy has been a very positive experience for me.  The staff is friendly and helps me to relax. I have seen improvements in my ability to walk further with less pain.  Standing in the kitchen and cooking is less stressful than before. I would highly recommend Align Therapy to anyone needing help in mobility!"
"My daughter was diagnosed with scoliosis at age 7. I did my own research and found Align Therapy.  We made sure to complete the home exercises almost every day. Now her posture is noticeably better and her hips and shoulders are more balanced and even. We are very encouraged by her progress."
"Before therapy, I had a hard time sleeping, sitting, and standing without pain, as well as performing my job.  Now, my back feels stronger and able to perform tasks without fatigue.  With the help of wonderful PTs and exercises, the pain in my back is at an all time low! Take that Scoliosis!"
Looking For Equipment for The Schroth Method?
Check out the 
Align Store
 where you can find specific equipment we recommend to our patients.  When combined with scoliosis specific exercise, like the Schroth Method, it will help you get great results!