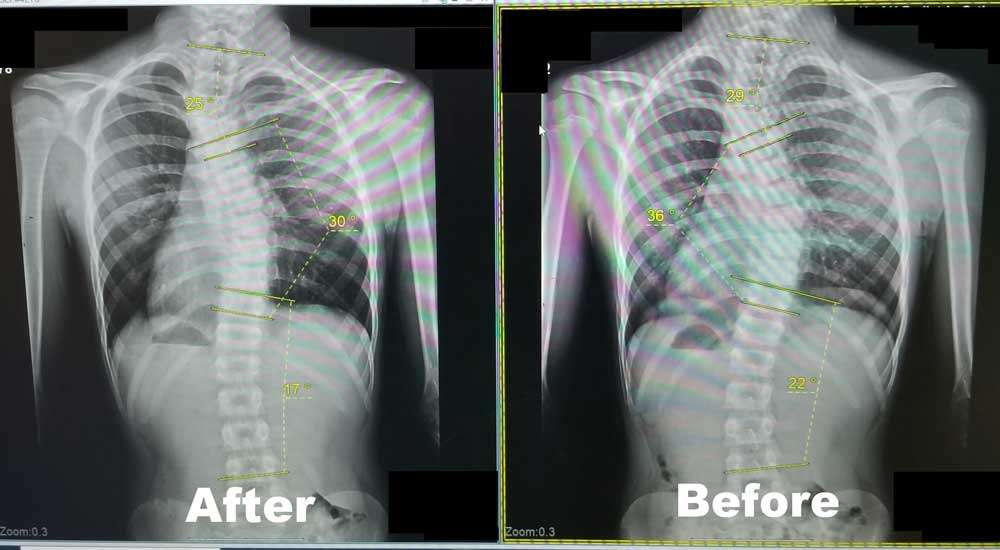 As a Physical Therapist who specializes in the treatment of scoliosis using The Schroth Method in Utah, I get asked this question frequently. Does the Schroth Method for scoliosis really work? The answer is a definite YES! …with some clarification.
Some days as a physical therapist in Lehi, Utah, I feel like I am the best in the world. My patients all seem to be doing well and it seems like everything is figured out. Then, other days, I feel like the worst therapist in the world. Those are the days "ALL" of my patients are flared up or not seeing the results they want.
Now, it usually isn't that everyone is flared up, or everyone is doing amazing. It is more that there are natural and normal fluctuations to the healing process. There are so many factors that go into getting better that some days it just doesn't go our way.
To get the best results with scoliosis specifically, we struggle with controlling those variables. Ideally, everyone who learns the Schroth Method will do their exercises 5 days per week, do them well and as they were taught, wear their brace as prescribed (if they have one), and keep good posture during the day.
Life tends to get in the way of doing scoliosis exercises and postural habits return.  Teenagers get burnt out with exercises or parents get tired of trying to find what motivates.  These are all things that can happen and affect the results.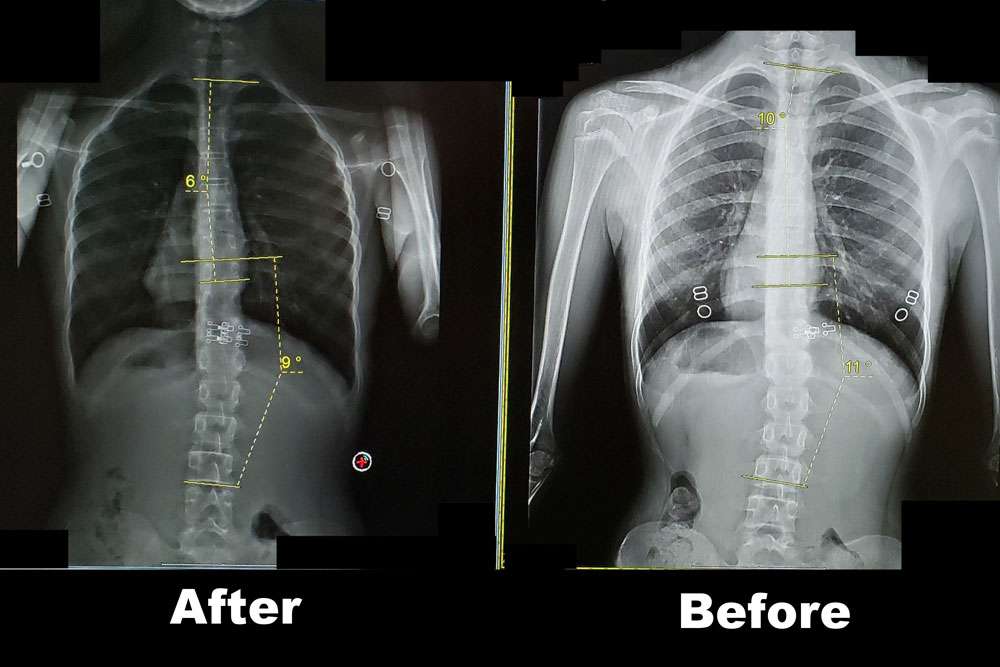 Now, with that said, what can we expect when someone is consistent with their exercises and is faithful with wearing their brace. Well, we can expect to see some great things!
Recently, I had a patient's mother call me to tell me the results of his recent follow up x-ray. He was excited to have a full day out of the brace, but she was more excited to see how his, and her, hard work was paying off.
A little history on them first. (We will call him Jack). Jack and his mother are some of the most faithful patients I have had. She actively gets involved in his exercises each day and helps him do them correctly. She even started a specific social media page for him and his battle with scoliosis.
They are not perfect in his exercises, but they do them consistently and try to do them well.  She also tries to find incentives for him to do his exercises regularly and avoid burnout. 
He is VERY consistent with his brace, even though he doesn't like it.  They have also attended multiple Schroth training appointments where they actively listened and paid attention.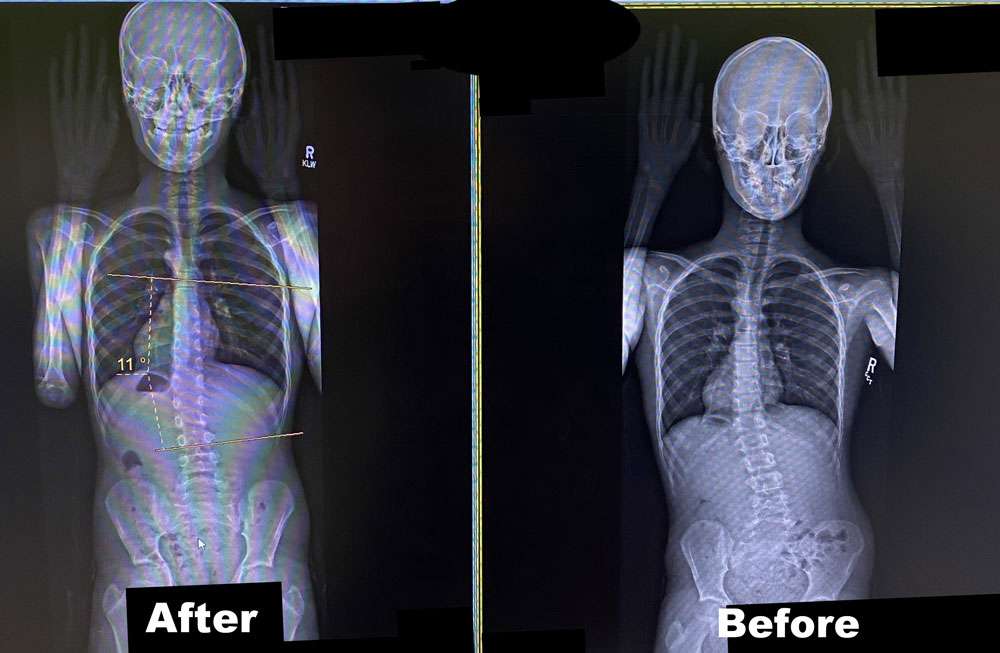 When patients call in to give an update, I will admit, I get a little nervous. I want them to have a good result and I am not completely sure how they have been doing at home. This time, with Jack's mom, it was no different…I was crossing my fingers.
As we talked, she sent me a picture of his latest x-ray. I guess she wanted it to be a surprise, so she didn't immediately tell me what the degrees were.
His initial x-ray, taken 9 months before, showed an upper thoracic curve of 29 degrees, a mid-thoracic curve of 36 degrees and a lumbar curve of 22 degrees.  Yep!  He had 3 curves and they had been getting bigger. 
As I looked at his new x-ray, I noticed his curves were not the same.  His upper thoracic curve had reduced by 4 degrees to 25 (not huge…but significant).  His mid-thoracic curve had reduced by 6 degrees to 30 degrees!  And his lumbar curve had reduced by 5 degrees to 17! 
Now, all of those may not seem like much, but they are all significant. When measuring scoliosis curves, there is a 3 degree error rate. That means that any change within 3 degrees could be due to error in measuring. When we get over 3 degrees, the chances that there is really a change is much higher.
Another thing that explains the significance of this change is that during this time, Jack grew significantly. He is 11 and has a long time to grow, and during this time he was in a growth spurt. That is awesome!
At this time, the challenge for Jack is to keep on track and stay consistent.  That is the biggest challenge for all those with scoliosis or any other spinal problem.  Consistency is key, and we can't get these kinds of results without it.
At this point, you might be saying "Well, this is an isolated case.  Who's to say it would be the same for me?" .  And I wouldn't blame you one bit in saying it.  There are a lot of treatment techniques out there who claim amazing results.  How do you know which one can actually deliver?
(Check out our Before and After page HERE to see more x-ray results)
When I decided to specialize in scoliosis treatment, I wanted to offer the very best conservative treatment methods for my patients. In my research, I found that one method had been researched more than any other.
Yep, you got it. It was the Schroth Method. As I looked more into it, I found this method has been around for a long time. It was surprising to see, however, that there wasn't more research out there on it. When I met with Scoliosis surgeons, they also wanted to see more research.
I am pleased to say that in the past 10 years, we have really seen a significant increase in the number of research studies looking at The Schroth Method as well as PSSE (Physiotherapeutic Scoliosis Specific Exercise) in other forms. Every month there usually is something coming out specific to conservative scoliosis treatment.
This is really good news for those looking for an option other than the "wait and see" approach that so many medical providers use to treat scoliosis.  Why do nothing when we have research to support doing SOMETHING?!!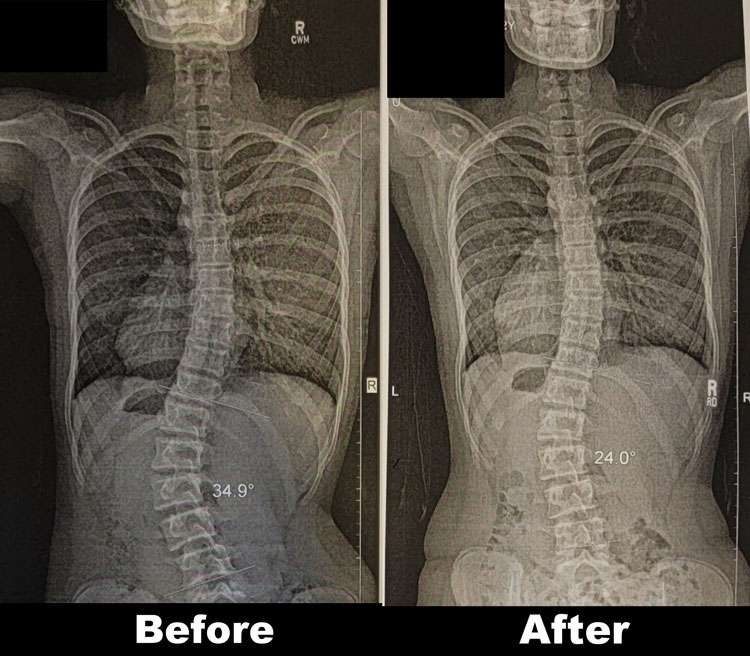 Currently, the research I have seen supports a 5-10 degree reduction in the curve when Schroth Method exercises are done consistently.  Obviously, this will vary depending on the person, and not everyone will see that specific result, but on average we can expect a reduction.   
So, back to the original question.  Does The Schroth Method for scoliosis work?  Without hesitation, I would answer "YES!".  Not everyone has the same result, but yes, it has been shown to be effective. 
I have seen it in my patients, and I have seen it in the research.  In a future blog post, I will go over the supporting research, but I think that would make this blog post too long.  So, watch for that.
Most of this has been talking about adolescent idiopathic scoliosis. That is what most of the research is focused on, but that doesn't mean it isn't effective for adult scoliosis or scoliosis from other causes. I have seen some amazing results with those patients as well.
I think in adults, the biggest benefit I see is pain reduction. Usually, adults aren't coming to see me to reduce their curve while they grow. They are coming because they have back pain or other symptoms. For this, the Schroth Method is specifically helpful.
If you are wondering if your specific curve could benefit from The Schroth Method, please don't hesitate to contact me. We would love to help you out at our clinic in Lehi, Utah.
You can also find more information about the Schroth Method on our website at https://aligntherapyutah.com/schroth-method/.
Over the past couple of months, I have also been trying to review articles specific to scoliosis on YouTube.  You can check out one of them HERE.   I will be adding more as more come out.
Thanks for reading!
David Butler, DPT