Welcome 2019! With a new year comes new years resolutions and new emphasis and drive to exercise and become healthier. It used to be that I hated new years resolutions and thought they were pointless because most of the time people don't follow through with them.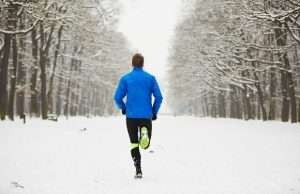 The longer I am a Physical Therapist and even just the more experience I have in life, the more I want to encourage others to get active and healthy any way I can. If it takes a resolution once a year to spur some action, then so be it.
As my staff and I were sitting in staff meeting a couple of weeks ago, we decided to make a goal for activity that we could all work toward. We decided on running a half marathon to support one of our patients whose husband had just had a recurrence of brain cancer.
We made the goal, and then realized we had some work to do. Most of my staff has never run a half marathon, and have not been running consistently. We needed a plan to get the ball rolling.
The good news is
We have 6 months to get ready! That gives us plenty of time to get in shape and train safely while avoiding injury. The problem I see with most training plans is they are designed to get someone ready quickly for a race, and don't reduce the risk of injury. In most cases, the faster you ramp up your running, the more at risk of injury you are.
With having 6 months to train, I decided to break this time up into 3 parts to hit key aspects of running training and help us avoid injury while preparing well for the race.
In this Part 1 of a 3 part series, we will go over the preparation you should go into before beginning a structured training program. This helps to prepare your body for the consistency of training, and makes you stronger.
In Part 2 we will go over how nutrition can affect your training and the race. In Part 3 we will discuss a specific training plan to follow 12 weeks before the Half Marathon to make sure you are ready to race….and Finish!
Keys to Preparation! (This phase can last 1-3 months)
Take Inventory
Before you start training, take a few minutes and take inventory of where you are RIGHT NOW. What kinds of activities have you been doing? How many days a week are you exercising? What aches and pains do you have that may limit your training?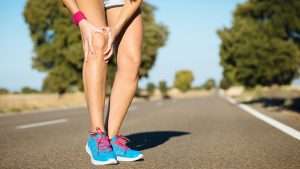 Answering these questions is CRUCIALto determining where to start. If you already work out 3 days a week, you will be at a totally different place than someone who is not exercising on a regular basis.
One to pay close attention to is recognizing what aches and pains may limit your progress. If you have had knee pain in the past with exercise, you will want to get this checked out as you begin this stage. Proactively addressing known injuries can significantly help you be successful in training. Ignoring these injuries can set you up for failure, and can lead to longer recovery times.
Once you have a good idea where you are starting, begin your training.
Increase Your Endurance
Running a Half Marathon requires your body to tolerate sustained activity for anywhere from 1.5 to 3 hours, on average. To do this, you will need to begin increasing your cardiovascular endurance and getting your body ready for sustained exercise.
There are many ways to do this, and I would suggest finding something you enjoy to increase your activity level. Here are a few ideas.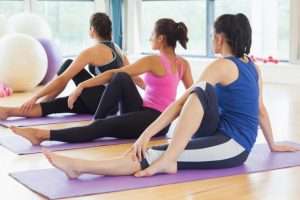 Swimming – For those who like to swim, this can be a great way to increase cardiovascular endurance.
Biking – Usually this is an easier place to start than just running and can yield great results.
Walking – If you are starting out low, just hop on a treadmill or go outside and walk.
Hiking – Sometimes getting on a trail helps motivation.
Workout Classes – There are many options at local gyms and recreation centers.
Videos – Exercise videos can be an easy way to get active in your own home.
Whatever you choose, work on increasing the intensity of the exercise over time.
Stretching and Strengthening
As you increase your activity level, begin adding in stretching and strengthening of key muscles to help you run faster, longer, and avoid injury. This may also be a time where you take inventory of where you are weak or need work.
Strengthening of the muscles of the hip, core, and specific leg muscles can help to prepare them for running and improve your speed and performance.
Check out our runners portal for runner specific exercises to strengthen the most commonly neglected muscle groups. Click HERE!
Stretching is also important. Stretch the hamstrings and calf specifically, and you may want to add in foam rolling if you are having a lot of tightness. After exercise is a great time to stretch because the tissue is warmed up and ready to go. Stretching before running is not as beneficial.
Start Running!
In order to train for a Half Marathon, you will need to start running. You need to start at your own level as you increase this. Here are a few things to get you started.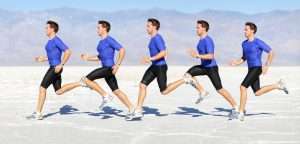 If you are starting out at a low level, walking at a faster pace can be a good place to begin. Start out walking 30 minutes at a brisk pace and work your way up to an hour at a faster pace. This faster pace of walking is not the goal, so you should try to transition quickly to other things on this list.

Run/walk – This is a great way to transition to the stress of running. There are many ways to do this, but the idea is to run for a certain amount of time, and walk for a certain amount of time. These times can vary greatly, and should be individual.

You can start with running for 2 minutes and walking for 2 minutes if you need to. Then increase the time you are running while you gradually decrease the amount of time you spend walking.


Run at a comfortable pace for time. Begin with running at a pace where you can carry on a simple conversation with someone else. Start at a duration you can handle and increase gradually.
GOALS!
In order to begin the training plan 12 weeks before the half marathon, you will need to hit some benchmarks. Work on increasing your fitness level so you can do the following at least 12 weeks before the marathon.
Run 3 miles without stopping
Sustain 45 minutes of activity
Run without consistent aches or pains
Be consistent with exercising at least 3 days a week.
If you are able to hit these benchmarks, you are ready to move on to the 12 week training program that will be outlined in a future blog post. Until then, work on your preparation for training.
A couple of other thoughts:
A Run Analysis can help identify areas of weakness or problems to help you run faster and will less risk of injury. 

We do this will all our runners at Align Therapy to help them be as successful as possible.  This analysis will give you tips and instruction on your specific issues.  Click HERE to learn more!


Assessment of injuries and pains early on in training can save you from more serious issues later on.  These things are much easier to address in the beginning, and if they rear their heads during training, can stop you from training.

To receive a FREE Consultation for you or a loved one, click HERE and we will set something up. 
The Half Marathon distance is my favorite distance! Training doesn't have to consume your life, and you still feel a great sense of accomplishment when you cross the finish line.
We are excited as a clinic to get ourselves ready for the Half, and we would love to help you get there too!
Feel free to contact me with any specific questions! david@aligntherapyutah.com
If you want to check out Part 2 of a part 3 series, that talks about proper nutrition while you are training for that race. Part 3 outlines a 12 week training plan to get ready for the Half Marathon. Click Below
David Butler, Physical Therapist